01. Shop Amazon
AmazonSmile is a simple way for you to support Anderson Humane Society every time you shop at no cost to you. When you shop at smile.amazon.com, you'll find the exact same prices, selection and convenient shopping experience as Amazon with the added bonus that Amazon will donate a portion of the purchase price to your favorite organization… US!
Follow this link to let your regular Amazon orders benefit the pets at AHS. Bookmark this so you can help the homeless pets in Anderson County every time you shop on Amazon!
02. Shop Kroger
Kroger Community Rewards® makes fund-raising easy. All you have to do is shop at Kroger and swipe your Plus Card. Register NPO #10912 to Support Anderson Humane Society. You can register online when you log into your Kroger plus card account. We earn thousands of dollars each year just because you shop at Kroger and chose to support AHS!
03. Shop GoodShop
Get the latest coupons and offers at thousands of top retailers like Amazon, Walmart, Kohls, Target and Best Buy. When you shop with Goodshop, a percentage of your purchases is donated us and you could save money too! Simply visit GoodShop, create an account and search for Anderson Humane to select us as your donation organization.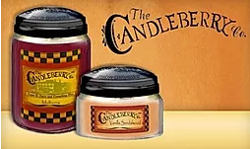 04. Candleberry Candles
If you are a Candleberry Candle lover, choose our Kentucky Bourbon, Hot Maple Toddy and Cinnamon Broomstick scented candles. These bestselling scents are available for a $20.00 donation at The Hair Clinic on Court St.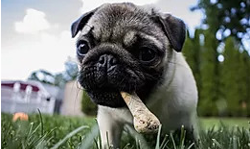 05. Homemade Dog Treats
You wouldn't be here looking for ways to support the Humane Society if you didn't love animals. Here is how you spoil yours. Our homemade dog treats are a huge hit with pups of every kind. Volunteers mix, cut, bake, and bag the treats themselves, so you know they truly made with love. Many happy customers simply can't go back to store bought after tasting the best.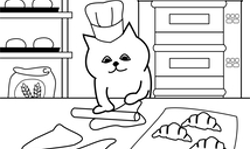 06. AHS Cookbook
Pawsitively Purrfect Recipes is packed full of amazing and delicious recipes from the AHS community. You'll want a copy to keep and one (or more) to give away.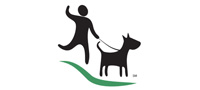 07. Walk Your Dog
Turn your dog walking routine into support for your favorite animal shelter. Simply use this free app every time you walk your dog to support us and WoofTrax will donate to AHS. You may download the app either in the App Store or Google Play Store.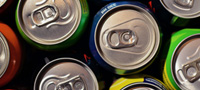 08. Save Your Cans
Don't throw those aluminum cans in the trash! Help save the environment and homeless animals, at the same time. Take your aluminum cans to the recycling trailer at the Anderson Animal Hospital located near Bluegrass Parkway. We'll recycle them and use the funds to help feed and shelter our homeless pets.